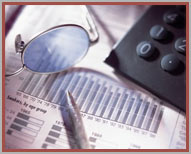 April 2004
There is a story that I am reminded of on a daily basis that seems to encapsulate the reasons that John and I continue to be so passionate about the course Rudy's Inflight is currently on.
I cannot remember the business publication or even the executive's name that this story needs to be attributed to, but the general idea is well worth telling despite my memory lapse.
A very successful CEO was being interviewed by a journalist and was asked how he felt his company was different from the numerous other companies that he competed and coexisted with.
He responded that as a young boy he was driving with his father and he came to an intersection that had a four way stop sign. On each corner were competing gas stations. Three of the gas stations had moderate amounts of patrons, but one was overflowing with customers. The young man turned to his father, observing the differing amounts of business and said that he couldn't understand why one was so busy and the other three were not.
The father turned to the young man and said, 'Those three are gas stations, but that one with all the cars waiting to get in, that's a service station."
Who ever that successful executive was I apologize again for not naming and directly crediting and I also want to express my sincere gratitude.
it is a story that I think about on a daily basis because I realized it contained the one element that differentiates one company from the next.
Service has been the cornerstone of our commitment to the aviation community and the men and women who work in it. Without the diligent efforts of our staff to provide and improve on the service we have come to be known for, we would have stopped growing as a company long ago.
Many companies continue to mimic our product and I have been told that it is the highest form of flattery, but I don't believe so. While a tray may be copied, a packaging item duplicated, it is hard to replicate the dedication our staff has made towards the service part of the entire equation that is Rudy's Inflight Catering.
That is quite simply the difference between us and any other company that calls itself a corporate aircraft catering facility.
In the coming month I will be using this section of our new website to keep you informed of the continuing efforts we are implementing to raise the level of our service and product. Some items will be obvious and some will be less obvious, but all will be just as important.
As always, we welcome your comments and questions. Each one has the ability to help us better provide for you and we appreciate that.
Happy Spring and thanks again for giving us the opportunity to service you, it's what we're here for.
Joe & John Celentano