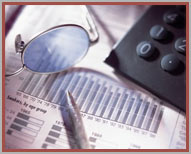 April 2005
Too many months have passed since I last updated this portion of our website and I apologize for my inability to put my thoughts into some readable form sooner.
I would feel worse if my winter was spent skiing in Aspen or sunning myself in St. Bart's, but that was not the case. This winter a good deal of our energy was spent preparing our new facility in Chantilly, Virginia. What a quick and expensive winter this was.
As a company, we have always embraced the idea of tempered, cautious growth. The thoughts of expansion to another city has always interested us, but we also recognized that without continuity of product, service and value we could do more harm than good. Growth without control could be a disaster.
We also realized that quite a few variables all had to align just right for us to jump off that awfully comfortable fence we were sitting on for so long. The right market, right management staff, right vendors, the just right economic climate and so on. As we made our list, it seemed more impossible to do.
We are not by nature, a predatory company looking to go into someone else's backyard and disrupt the balance of order. We have grown to know and respect many of our peer's in the corporate inflight catering world and would not endanger the good relationships we have built over the years.
In late October we were informed that a possible change was about to take place in the Washington DC market. A consolidation, merger or buyout of some type would leave the market with one inflight catering company. In Teterboro, we have four companies competing for business and have always felt that a competitive market helps us to be a better company. Dulles was always on our "short" list; this change made it our obvious choice.
After two trips to the Dulles area, we were shown and exceptional space five miles from the airport in Chantilly, Virginia. John's ability to look at a raw space and realize the potential that it holds remains a mystery to me, but nonetheless he declared that this indeed, was "it". And so it began, meetings with the Fairfax County Health Department, The Zoning and Construction Departments and the mounds of paper that are necessary before a single nail is struck.
Soon enough construction began and by the beginning of January, we would be ready to open. While a physical structure is important, it's the people that fill it everyday that make a business successful or fail.
The question of who would be our eyes and ears in Chantilly was one that would clearly dictate our success. It needed to be someone who could respect the structure and vision that John and I had for our companies future and also would be confident enough to create an autonomous environment that would allow the new facility to operate as a stand alone building.
Sylvia Barber has been with us for over seven years and has moved from Customer Service Representative, to Manager of Customer Service to Ombudsmen with grace and ease. John and I agreed that this position would allow Sylvia to continue to grow and create a dynamic and challenging environment for her. She quickly agreed and has since relocated to Virginia.
On January 21, 2005 we opened for business. I instructed my staff that our goal should be 10 orders a day, perfectly made and delivered. This was going to be a grassroots effort, just like it was for us almost twenty years ago. Our business was built upon the premise of earning our markets "one order at a time" and Chantilly would be no different.
Our progress over the past two months has been steadily improving and has far exceeded our predictions and expectations. We are very proud of our new facility in Chantilly and the staff that has been working around the clock to bring an elevated level of quality, service and value.
I hope that we can earn your business in the Washington DC area in the coming months.
Joe & John Celentano